BobCAM for SOLIDWORKS™ CNC Router wizard driven interface takes the guesswork out of CNC programming while Dynamic Machining Strategies™ reduces programming time by allowing you to assign multiple cutting strategies to a single feature. Advanced simulation features let you to visually inspect and confirm your work to give you the peace of mind in your CNC programming.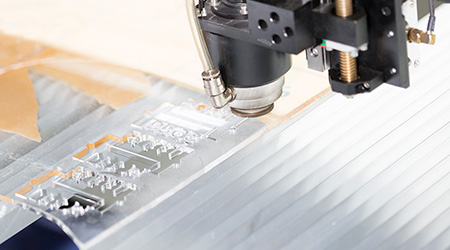 Fast & Efficient CAM Software For CNC Routers
The new BobCAM for SOLIDWORKS™ Gold Partner CAM programming solution for CNC routers allows you to program efficient toolpath strategies for simple and complex part models right inside of SOLIDWORKS™. It offers 2.5, 3, 4, and 5 axis machining capabilities and an easy to use wizard driven interface so you can spend less time programming and more time cutting. It's the perfect CNC router CAM programming solution for artistic woodworking, engraving, production shape nesting, sign making, and much more.
See Powerful CNC Router CAM In Action
BobCAM for SOLIDWORKS™ will have you cutting parts faster than ever before…Try it for FREE today!
In this latest version of BobCAM for SOLIDWORKS™ Gold Partner CAM solution, we've packed more features, modules, and all around system improvements than ever before. We've added two completely new modules, Mill Turn and BobART, and made numerous system improvements including better surfacing toolpaths, smarter hole making capabilities, more tool types, improved simulation, and more. With revamped mill drilling, the addition of custom tools, tabbing for profiling, and wrapped/4-axis toolpath enhancements, this is the most versatile version of BobCAM for SOLIDWORKS™ yet
See What's New
See the New Features of V5 CAM Software for CNC Programming
Toolpath Matrix
Features toolpath comparison