[vc_row][vc_column width="1/1″][vc_images_carousel onclick="custom_link" custom_links_target="_blank" mode="horizontal" speed="5000″ slides_per_view="1″ autoplay="yes" hide_pagination_control="yes" hide_prev_next_buttons="yes" wrap="yes" img_size="1038×280″ images="472,473,474,475″ custom_links="http://bobcadcam.co.uk,http://bobcadcam.co.uk,http://bobcadcam.co.uk,http://bobcadcam.co.uk"][/vc_column][/vc_row][vc_row][vc_column width="1/1″][vc_column_text]BobCAD-CAM is a leading CAD-CAM software provider in the UK and throughout the world.  Our integrated CNC Software is found in all areas of metalworking and CNC programming for 2 axis, 3 axis, 4 axis and full 5 axis CNC Milling, Lathe, Routers, WaterJets, Plasma and Laser machines.  Our easy to learn CAD-CAM can accommodate the CNC machining needs of the Home Shop Hobbyist as well as large part machining and mass production manufacturing businesses.  BobCAD-CAM is a modular CAD-CAM product, allowing CNC shops to use what they need now and add-on as their CNC toolkit expands.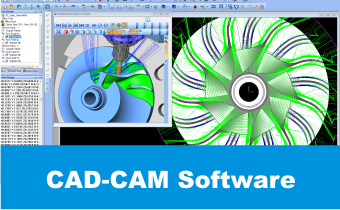 BobCAD-CAM can be found in Automotive, Aerospace, Jewelry, General CNC Machining, Custom Woodworking, Fabrication, CNC Medical device industries and many others.  As CAD-CAM software in the manufacturing process proves to increase CNC programming productivity, our CAM system 2D & 3D toolpaths provide efficient cycle times and quality parts, finished on time so that your shop can remain on the technology edge of CNC parts manufacturing.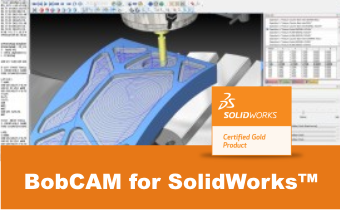 Our latest BobCAM for SolidWorks™ provides Gold Partner integrated CAM software that loads right into SolidWorks and offers Wizard driven CAM Programming capabilities such as our new Dynamic Machining Strategies™ and 2, 3, 4 & 5 Axis CAM toolpath machining capabilities.  SolidWorks users can benefit by using BobCAM software for streamlining CNC machining.
Try a Free Demo of our CAD-CAM today and see for yourself why BobCAD-CAM is the fastest growing CNC Software throughout Europe.[/vc_column_text][/vc_column][/vc_row]